I'm getting kind'a noodly today. Haha! Is there such thing as NOODLY? Well, this is my blog, I can do whatever I want to do with this. Haha.
Noodly means being in loved, being hungry and craving for noodles. So, hope you get that!
Anyway, I am having here below an instant noodle from Nissin, opps! I am not advertising Nissin products. I just so want to share this because I missed traveling. Haven't you noticed that when traveling, the easiest food to grab are instant cup noodles. Ain't it true?
The image of the Nissin cup noodle above is taken from here, Nissin cup noodle.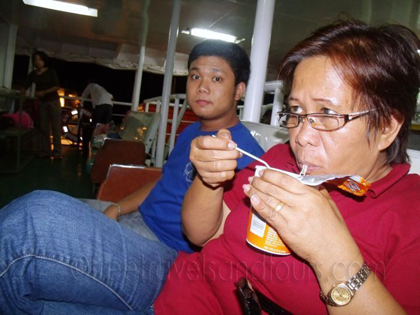 Above is just one proof that indeed cup noodles are what we used to eat while traveling.You can read more about the instant noodle story when you click the image.
Honestly, I am not a noodly lass. I can't find any healthy thingy from eating instant noodles. But when traveling, it seems like instant noodles are the most delicious, yummiest and healthy food we could have. Haha!
Have a blessed and healthy Sunday everyone!