I'm not pretty sure if there's The Pancake House here in Cebu City but as far as I've roamed around the city, I haven't seen one. So when I went home on March 30, 2012, I asked mom to have us some pieces of pancakes coz I really missed the tempting and yummy banana pancake from there.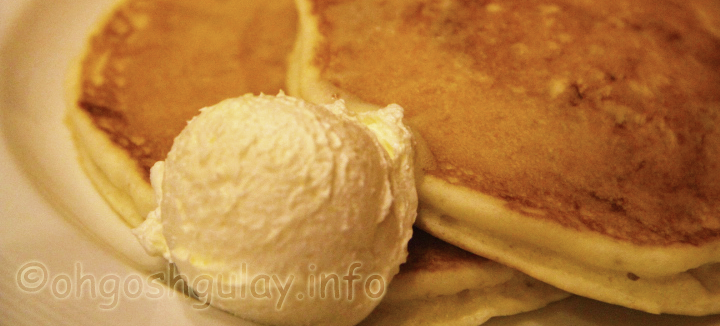 Why I love Banana Pancake at The Pancake House? The sour-sweet taste of banana perfectly blends to the pancake itself plus the melted cream on it was really a heaven for me. In fact, mom was kind of anew to my reaction when she saw me having a slice of the cake. She said I was looking like I haven't eaten a pancake since ever.
So just think how I was delighted to have even a slice of the yummy banana pancake at The Pancake House.
This is my share for this week's Yummy Sunday. Actually, a comeback entry after gone for, I forgot how many weeks I haven't joined Yummy Sunday. Haha!
Have you dine at any Pancake Houses too? How did you find their pancakes?
By the way, I will share to you on my next post what my mom's pancake choice was.