It was already more than a month ago but I still wasn't able to blog about the foods during my nephew's birthday, Baby Abong. It was actually his second birthday celebration which was held at home.
Since Baby Abong really loves angry bird games and stuff so much, for his birthday, he was given this angry bird cake.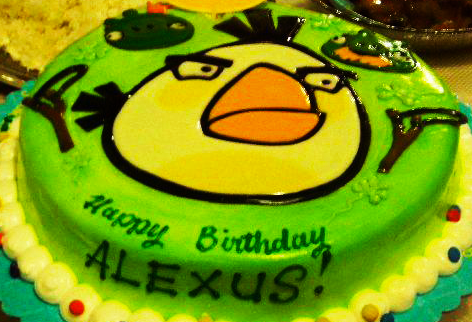 Angry Bird Cake
Pardon me guys with my image. It doesn't have a very good quality. I just actually took this from the Facebook account of my mom.