How do you find this food presentation below?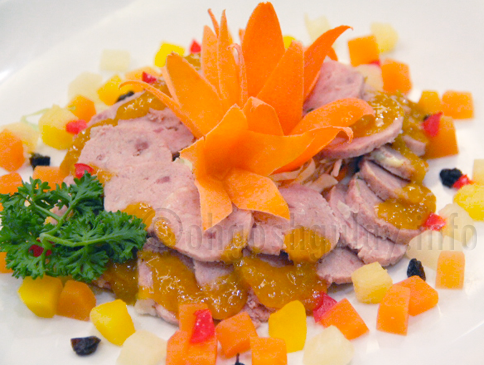 Chicken Terrine
That food is named Chicken Terrine. I took that image when I and some friends had a buffet dinner in one of the known hotels in Cebu City. Actually, at first, I really didn't touch any part of the food until I took a photo of it. It was then I thought that foods like these — prepared and set like this, deserves to be tasted and judged not just on the way it was presented but also on how it tasted.
True enough! This Chicken Terrine tasted deliciously even more how it was served. Very mouth-watering!