I was looking for yummy and really mouth-watering foodie images from my files just to make myself crave for foods because it took me more than 24 hours to eat after I loss my appetite. That was actually nothing to worry much about. However, because I have a bad migraine and not eating is bad for me, I really need to look for ways just for me to feel empty-stomach.
So here below was what I got.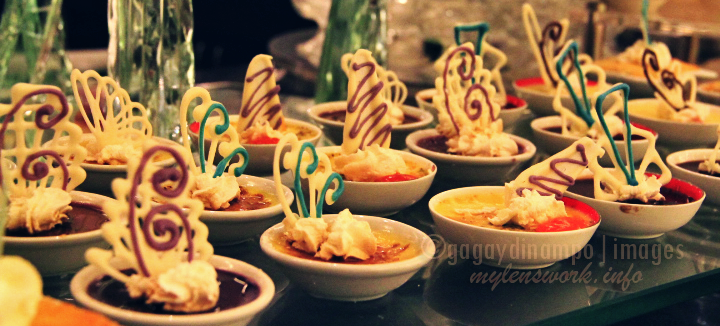 Swirly Desserts
This really tempting and swirly desserts were taken during our buffet dinner on M's birthday this year at a hotel in Manila. I forgot the name of these desserts.
What can you say about these servings of desserts?