Choosing the healthy diet, eating the right food are just some of the things I always keep in my mind when I was in Cebu City. I could say that because of the nearest Vegan restaurant in my apartment, I was able to maintain and control the foods that I consume. This Vegan Mung Bean soup below that I am sharing here, this reminds me of those days that I and M were sporting for homes for rent in fayetteville nc. Oh! I mean in Metro Manila and not in NC.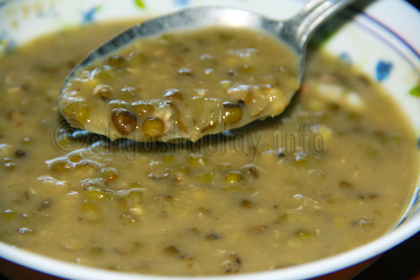 Vegan Mung Bean Soup
Here in my new place, I could always break eating healthy foods because of the unavailability of Vegan food preparations. And In as much as I wanted to prepare my own food, I still cannot because we are not allowed to cook here. I just wish I could find a Vegan restaurant near here soon.