My birthday falls always every Thanksgiving celebration in the US. Thanksgiving is not being celebrated as a regular holiday here in the Philippines, though, but I myself is celebrating and treasuring the moment with my family, friends and colleagues. And as part of every thanksgiving celebrating, foods to share to people are being prepared. This year, a Healthy Green Bean Casserole should be served in our tables.
Healthy Green Bean Casserole (image from genuineinteractive.com)
I've read a lot of reviews about this food preparation and found out that this is just so easy to prepare but my problem is, I don't have the kitchen here in my place where I can do all what I wanted to just to have myself a Healthy Green Bean Casserole on my birthday and thanksgiving day as well.
But wait, though I can't prepare one for myself this time, I will still share to you how this Healthy Green Bean Casserole being prepared so if you'd like to have this in your tables too, you may opt to try this recipe below.
What you need to have?
1 lb. frozen, cut green beans, thawed
1 tablespoon butter
1 medium onion
1 cup bread crumbs
1/4 teaspoon cayenne pepper
1 teaspoon paprika
1/2 cup nonfat sour cream
1/2 cup plain Greek yogurt
4 ounces (about 2 cups) sliced Shitake mushrooms
1/2 cup grated Parmesan cheese
What you need to do?
Melt 1 tablespoon butter in a large skillet. Peel and slice onion in half across its thickest part. Set the onion flat and slice, creating C-shaped slivers. Cook the onions over medium heat about 8 minutes, until translucent and edges are just beginning to turn brown.

Meanwhile, combine breadcrumbs, cayenne pepper, and paprika. Set aside.

In a separate bowl, combine green beans, sour cream, Greek yogurt, mushrooms and Parmesan.

When the onions are done, stir into bowl with breadcrumbs. Combine until onions are fully coated.

Spread the green onion mixture into a casserole dish. Spread the breaded onion slices over the top in an even layer, including any loose breadcrumbs.

Bake for 25 minutes. Serve warm.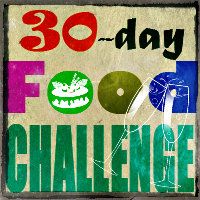 Disclosure: Recipe and Instructions above are excerpted from http://www.csmonitor.com/The-Culture/Food/Stir-It-Up/2012/1120/Healthy-green-bean-casserole-video