No one can deny that the temperature in our country lately has really changed increasingly compared to a decade before. I personally proved it myself because in as early as 9:00 AM, the heat of the sun feels like digging to the bone and heating me like a 12:oo NN sunbathing. Hence, a cold desserts like McDonald Hot Fudge Sundae is being craved lately.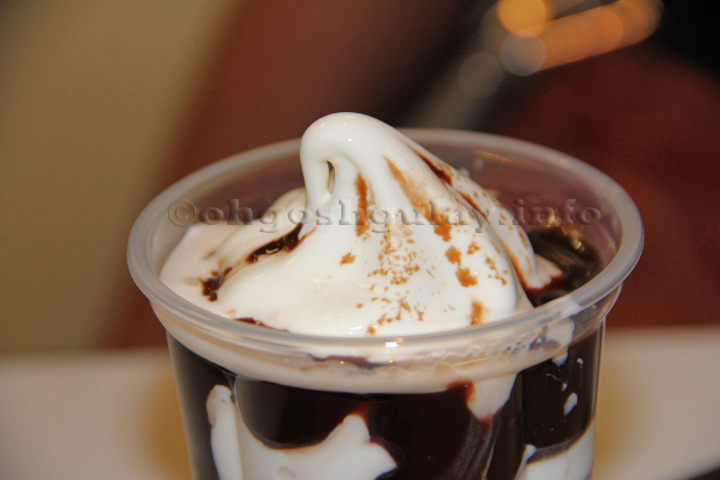 McDonald Hot Fudge Sundae
Being just an ordinary lass who couldn't tolerate more than 5-minute sun exposure, I didn't hesitate to grab myself a share of this tempting McDonald Hot Fudge Sundae. Want some?!?!?