I missed home-style foods since I moved in my new place. So what I did, I really tried hard to look for vegetables that are  foodies that are usually prepared at home. And one of which is this Stir-fried Tauge, or the Bean Sprouts, with Vegetables.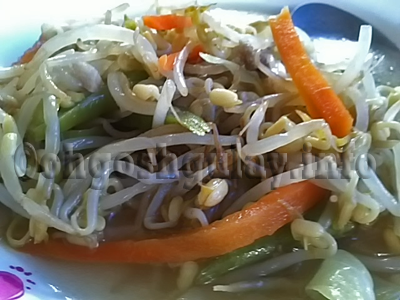 Stir-fried Tauge (Bean Sprouts) with Vegetables
I don't have any idea how my mom prepares one this at home. But the image above was just bought from the hospital canteen. It tasted good and just enough for my craving today.