Even how hard I try to avoid coffee, caffeine per se, I don't know, but I really can't. It's just like the cups of coffee are my energizers and they are the vitamins of my veins.
The aroma they shower on me feels like heaven creeping to my soul.
Can you imagine how coffee getting so virally affecting me? Oh yes, and when times that I needed to read piles of books, answering and trying to solve medical cases, I need them to hype my mind. It's like pairs of eyeglasses that I need to wear every minute coz if I don't, I get nauseated.
Coffee is what I need everyday.
So when M invited me to have some J.Co treats, I made no hesitations. He grabbed me J.Co 1 shot espresso.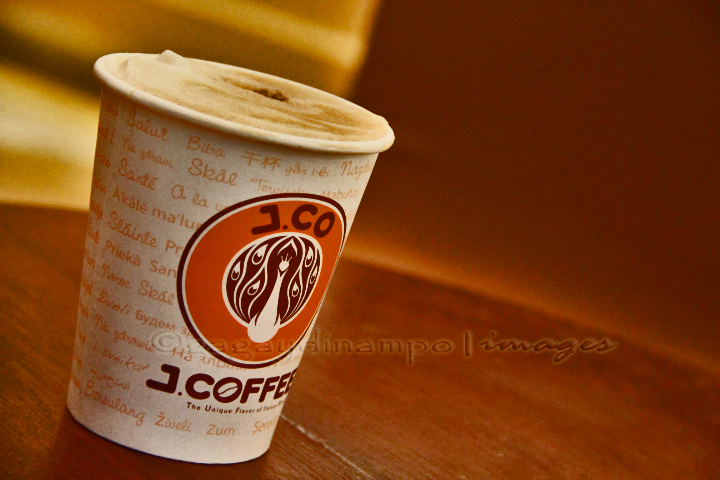 J.Co 1 Shot Espresso
This by the way happened eons ago, I guess. I just forgot to share.