M and I had steal a time together to have a coffee break after school and while he's still on vacation leave. We were both so glad thinking that after how many months of coffee-free pregnancy I had, we were able to catch up those lovely moments with coffee together.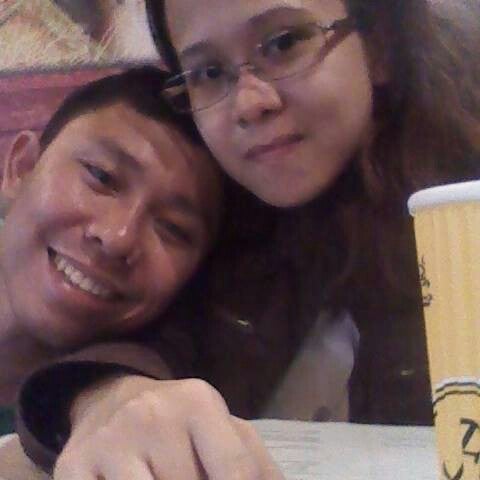 We both love coffee — of different flavors. And even thinking of having our own coffee shop soon. In fact, while literally dreaming of that coffee shop, making fun of what we were planning for with the shop, we included in our talk some interior designs we could do for that shop. Some of which were the tables, chairs, the wallpapers, and even the sound system to be used.  And since M is somehow meticulous in those matters, he really emphasized new equipments to be installed like new boss amplifiers, everything should be new. Isn't that a cool coffee break talk?
After an hour of those dream coffee shop chats, we have had nothing uttered but a sigh and together said "hope this will come true". And we both really wish.