…starts now!!!
Yes! You heard that right! From now on, I will be steaming real healthy good food. For now, I am not decided yet if I am gonna open a small venture for this. But what's sure for now is for me to serve home-made steamed foods for my little man since my hubby is not home yet.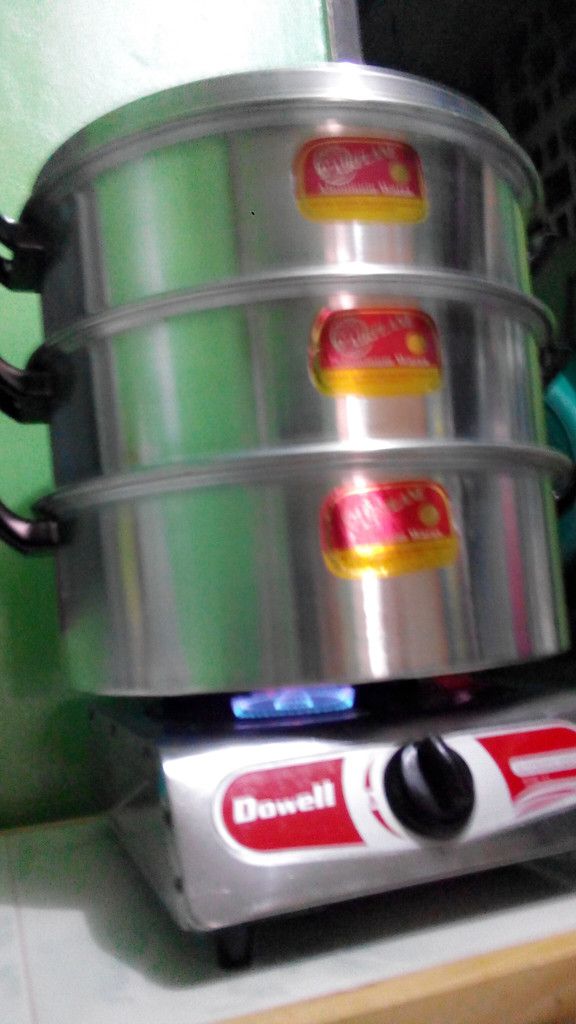 For this week's 'What's steaming?' in my kitchen, I am planning to steam a banana cake. Maybe you all are questioning yourself now whether is it possible to steam a banana cake or loaf because what we usually do is to bake. But since I do not have an oven to bake all the cakes I am longing to serve in my table, I better have them steamed then.
Guys, just watch out my upcoming posts for my steamed banana loaf, or maybe yet, banana cake. Happy eating guys!