Yesterday, our then baby boy just turned 9 and he's already our not-so-little man as he is now getting bigger and yet smarter as well.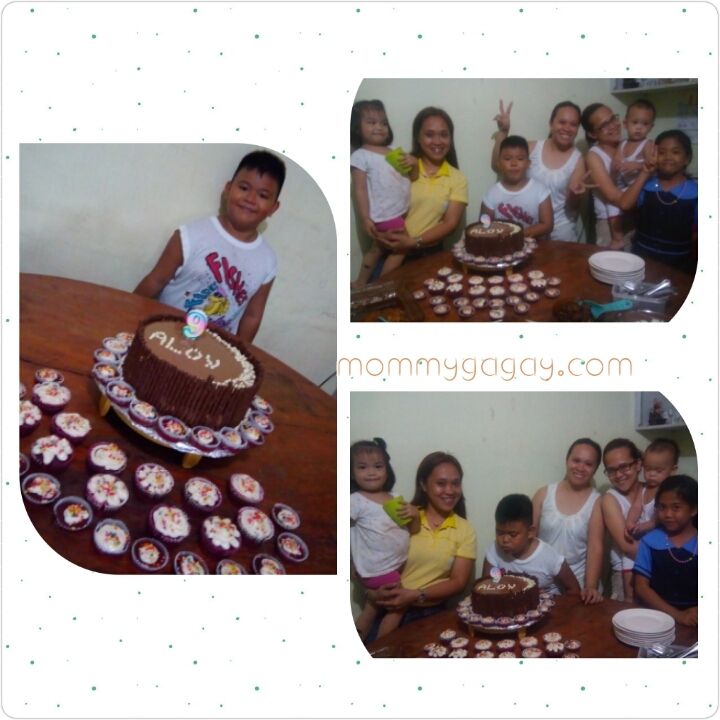 Didong has just turned 9 years old yesterday and I am so proud to share to you my creation – Didong's 9th birthday cake.
The cake was a 3 layer 1-inch each chocolate-red velvet-chocolate cakes drizzled with chocolate ganache and topped with white chocolate chips. I also fenced the cake with chocolate sticks. Aside from the cake, I also made red velvet and chocolate cupcakes topped with cream cheese frosting. I prepared all these using our new Black Tecnogas 55cm 4-Burner Gas Cooking Range which I just recently blogged about. I sure to cook, bake and prepare more sweets using this one in the coming days.