Honestly, I found it real hard where to buy my baking needs here in the province, in Agusan del Sur. Comparing the availability of my baking needs here, I can't find a shop where almost all of the ingredients are to be bought in one shopping instance. I still need to jump from one store to the other. The worse thing, I need to travel an hour from one municipality to another just to complete my needs.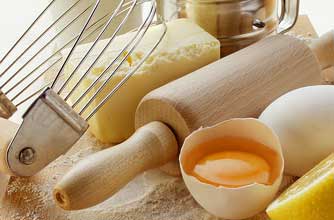 Image not mine.
So I really went to other town and tried to sport for some. However, instead of baking ingredients, I got some Qs from another customer asking for how to change strings on an electric guitar. I was like surprised at first but when she pointed to the silicon mold of a guitar, it was just that time I grasped what she really wanted to ask. She was just actually throwing some joke which didn't crack at me at first.
Moreover, I still manage to get some substitute ingredients and able to prepare goodies tasty and really mouth-watering.