It always feels so awesomely great to have yourself loaded with ice, chocolate ice, on a hot afternoon after a stroll in the city. So the finally just then and then decided to have a bowl, a giant bowl to be specific of the Chocolate Titans at Ice Giants located at Sta. Ana Street in Davao City.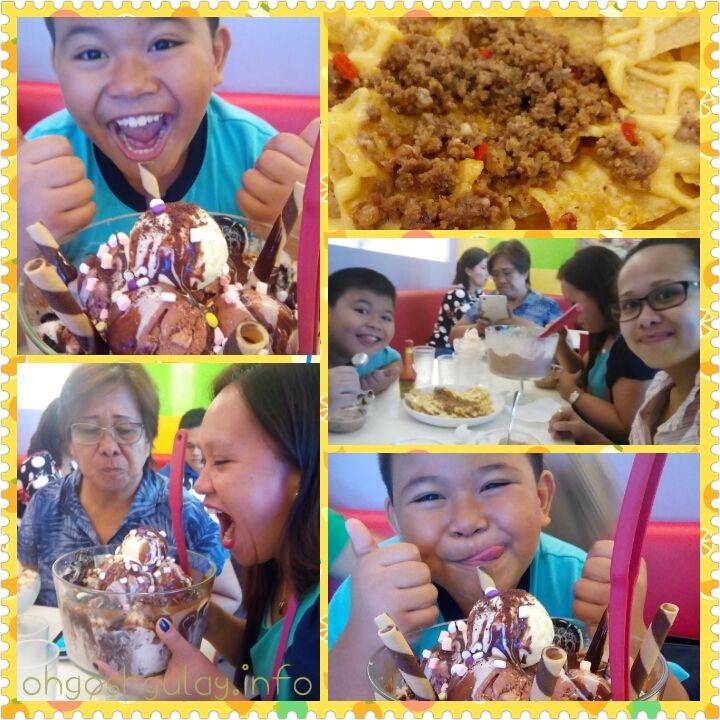 One need not to stare on the images above to describe how we crave for that Chocolate Titans. Even at a glance, you can see how our Didong was really delighted and couldn't even wait to scoop out a bowl for himself of this really huge, a family-sized, chocolate-overload ice treats.
This Chocolate Titans of Ice Giants is composed of a lot of chocolaty treats such as choco pillows, brownies, cubed chocos, a lot more. For just 495.00 Philippine peso, you can have this Chocolate Titans which is actually can be good for 6-8 persons or maybe even more if you are not that really into sweets. But I personally doubt with my family. We were actually just 6 during this time including my little man and my hubby who were not in the picture above. But still we were craving for more after this one.