I just didn't notice how time flies so fast. It was like yesterday that I baked Didong's 9th birthday cake and today, he's celebrating his 10th birthday. But since I am here in the city and he's in the province with his mom, I cannot prepare myself his birthday cake. His mom just decided to have him a customized fondant cake from where I ordered for my son's 3rd birthday cake.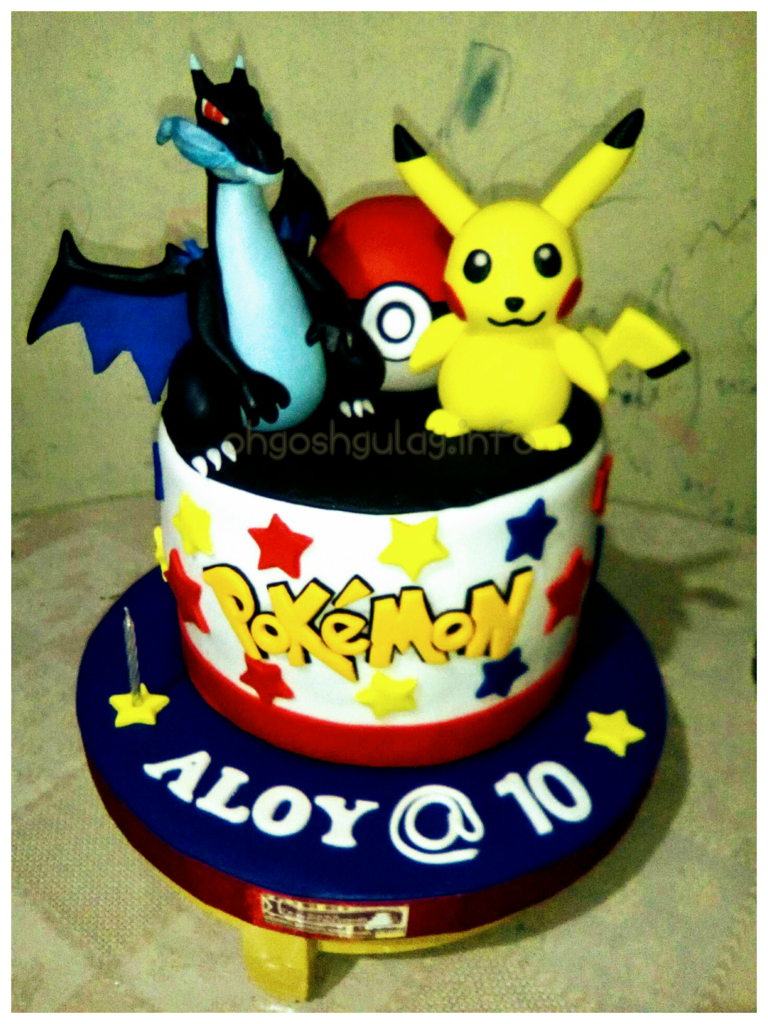 Pokemon Birthday Cake
Above is the design of choice of Didong for his 10th birthday. With two fondant pocket monsters, Pikachu and Mega Charizard as well as a pocket ball on top, which are all edible, this 8-inch width round cake is a red velvet with pecan nuts inside. Designs are superb! The taste is really great too!
Didong actually was confused at first on what his cake would look like. He has had a lot of designs and thoughts, which made him and his mom small argument. It was like they are talking about acoustic guitar parts that are of various kinds and brands. But good thing they ended up with the above design after almost a month of tweaking how the pocket monster would be in place.