Filipino or Pinoy delicacies always tempt to crave a box or more. These include the very famous Bibingka, or Rice Cake from the Philippines.
But this time, I will share to you one of the most common Bibingka shops here in my place, the Bibingkinitan!
Fresh Bibingka at Bibingkinitan!
Pardon me if I can't share any recipe on Bibingka. I have not tried making one nor seen any making and preparing this. I just love to eat Bibingka.
A shelf of Bibingka at Bibingkinitan!
For the second time, pardon me, for I forgot how much each fresh Bibingka costs. LOL!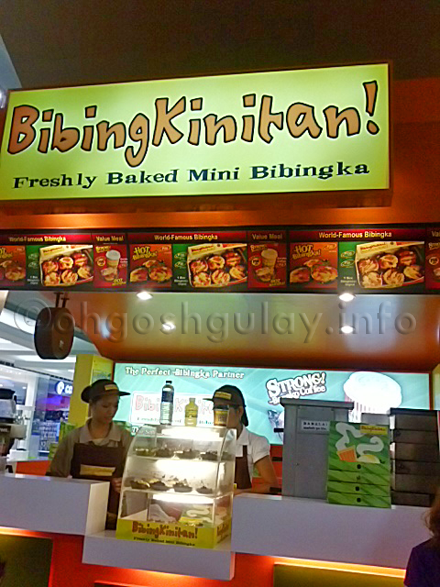 Bibingkinitan! Store
But this one's for sure, this store image above was taken at SM Southmall, Las Pinas Bibingkinitan! store.