I want to share something fishy food here guys.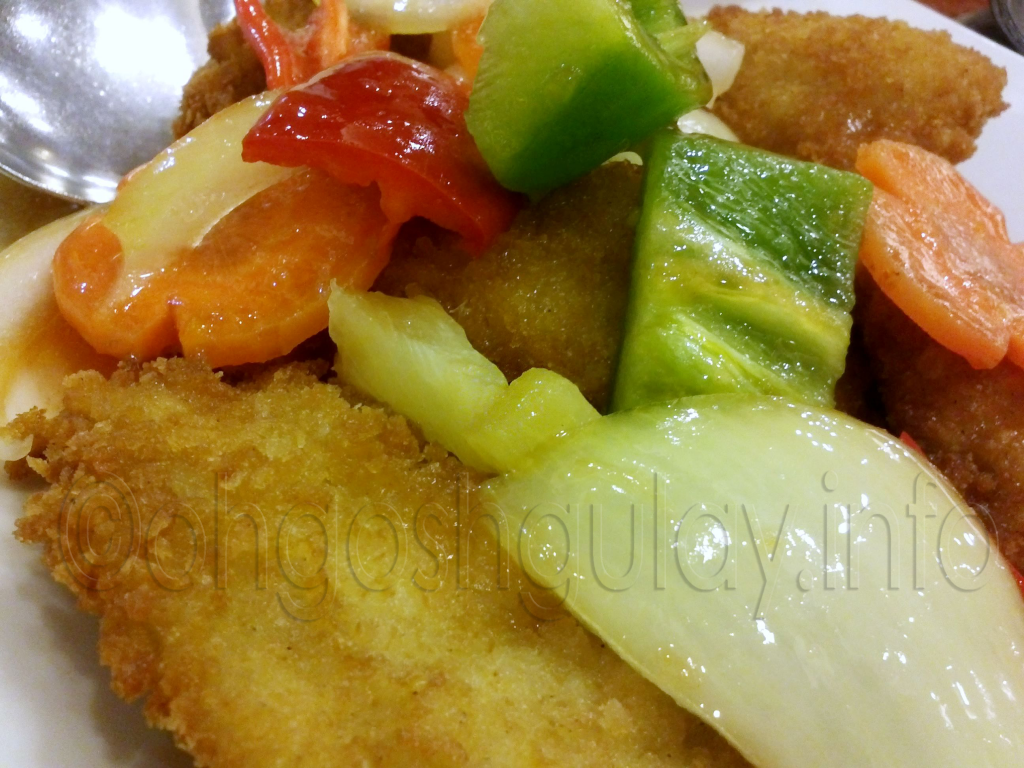 This actually was what my friend, Ernhez, ordered when we dine out last Friday, September 30, 2011 at Max's Restaurant in SM City Cebu.
It was a very stressful day to both of us, I guess not just us but almost all of the medical students, because we were flooded with a lot of exams. It seems like the storm Pedring was hitting us, not with rain, but with rain-like effect thunders of examinations.
But anyway, that sweet and sour fish fillet was really tasting real damn good. The blend of sweet and sour was just enough that when tried, one could surely make a deep breathe and whispers to oneself like "mmmm..it's ok if I die today..". Haha! Or maybe, I was able to do that because I haven't eaten a meal on Friday? haha!!!
So much with that! Hope you can try this fishy foodie guys! And oh, I almost forgot, the green and red bell peppers, the onion and the carrots were cooked just enough for my choice. Perhaps the restaurant's chefs knew that I love eating half-cooked vegies. Hehe!
Eat healthily!