After every great parties and events at home, one of the really tiresome stuff to do is dish washing and cleaning including the counter tops and tables.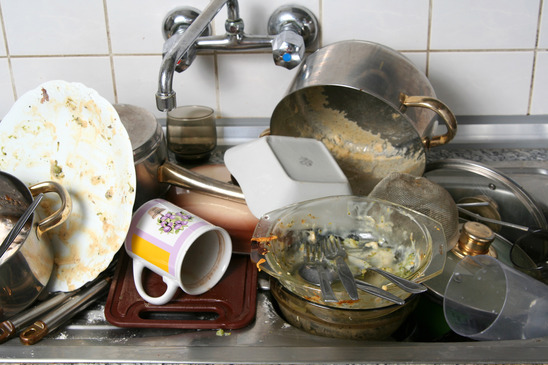 Image from pammarketingnut.com
Washing the dishes and cleaning the counters are just two of the household chores that ever since I was small, I have hard time completing all these for an hour two. My heart always feel so weighty every time I am tasked to do one. I still remember my mom used to laugh at me when my elder sisters assigned and forced me to do dish washing and cleaning. Sometimes then, I just cried silently while doing so.
Now that I am already having my own family, still the dilemma is there, even getting harder especially every after events. This is the very reason why I sometimes opted just to ask for some help or hire a washer instead. This is not because I cannot make the dishes clean and shiny as I wanted it to be, but rather I am too lazy to stand next to the used oily untidy dishes and wishing to make all those done for an hour. If those were just few like to count with my fingers, then I can do then immediately. But when our counter is full of those oily dishes, that's the right time for me to look for someone who can do the thing rather than I nor my hubby.
Of course, aside from having a helping hands from others, I need to make sure to use the right dish washing soap to cater my oily dishes. Although, most of the dish washing liquids can easily wipe those dirt and oils, my problem is on plastic kitchen utensils. I need the best plastic cleaning liquid detergent to counter the dirt and oil clinging tightly on the surfaces of the plastic plates and cups.
But at least, finding one from the market and online helps washing the dishes and counters easily then.