The ill feelings of frustrations that on this very moment, I could probably have my 17th entry for my 30-day food challenge to myself. After the saddest event happened to this blog, which you can read here — An Unupdated Food Blog, after more than five (5) years of blogging, that was the only time I asked myself if blogging is really for me and why that certain thing happened to me.
Anyway, I want to try to lift myself and enjoy and get back to food blogging track again. I want to pursue with my own 30-day food challenge to thyself. So here it goes!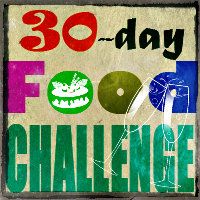 I will post everyday as I could the foods that I loved, I craved, I don't like to eat and anything more. For as long as those are foods that almost always I have something to say.
So guys, are you ready to get hungry with me for this 30-day food challenge?