Adding a pack of cream cheese of any brand to your creamy desserts would surely make it a creamier and irresistible one. That exactly what I just did to my usual leche flan preparation at home. I actually read a lot of reviews and from forums online how it taste and would come up adding a cream cheese on the leche flan. And it just did. It is really much creamier and more irresistible take a spoonful of it every second.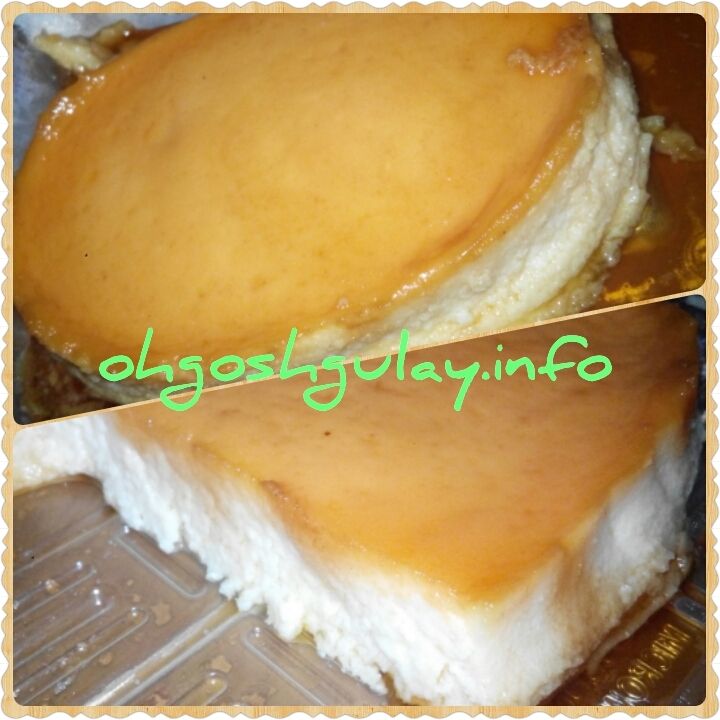 So here's how I did to come up with my cheesecake leche flan.
I first caramelized the ¾ cup of brown granulated sugar in a small pan just over a medium to low heat while stirring it constantly to about 5-8 minutes until all the sugar particles dissolved and made into a caramel. But you can also extend the time, depending on how long you can create a caramel. After which, I immediately poured the caramel into the ramekins since this will harden easily or any molds you have and then, set this aside first.
After making the caramel, with the use of my blender, I poured in 1 can or 12 fl. Oz. of evaporated milk, 1 can or 14 fl. Oz. of sweetened condensed milk, 1 pack of 8 oz. of softened cream cheese, 5 large eggs and a teaspoon of vanilla extract. Take note that I did not separate the egg whites from the egg yolks. This is just optional, others do separate it while other do not but the effect on the leche flan is still the same, that's only for me, since I have added cream cheese. The resultant cheesecake leche flan is still creamy. After pouring all the ingredients, I first blend it in a low speed alternating with the higher speed. Once fully mixed and well-blended, I set it aside first to let the formed bubbles pop before pouring them into the molds with caramel.
Once ready, pour the mixture ¾ full of the molds and cover with transparent plastic or foil or anything you can use. Then make a steam bath if you're gonna use an oven. But in my case I just made use of my steamer, so it's just an easy stuff for me then. But of course, make sure that the water in the steamer is really in its boiling point. Cover and let it steam for 30 minutes or so and try to do the toothpick method. Once cooked and ready to serve, turn the molds upside down in a pan or plate so the caramel will be served upright.